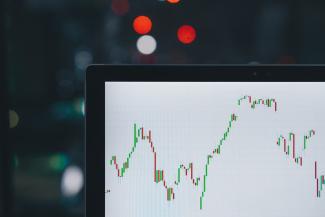 Thoughts on the Market for May 2022
Hi All,
It's been about 10 weeks since I sent out an all client email and unfortunately my concerns from February are not quite alleviated. Nonetheless, I am going to start this email with the same call to action as that message: please let me know if you would like a phone call (or meeting) to discuss anything about what's going on in more detail. I am here for you!
Where We Are
This market pullback has been more difficult than other ones in recent memory. I am less confident this time around that we will have a swift 'V-shaped' recovery. The major issues that I have been tracking are still concerning; inflation (still high), interest rates (still anticipated to go higher), big tech (showing weakness) and market liquidity (no positive momentum).
In times like this you need to have a plan and you all DO have a plan. Remember, there is a big difference between lower balances on your account statements and your financial plan failing. I rarely highlight this, but I stress test your financial plans for many 'what if something bad happens' scenarios. One of those scenarios is two back-to-back calendar years of investment losses. That being said, if your financial plan was in good shape before 2022, you are likely still in good shape today. If we need to review your financial plan or re-crunch your numbers, let me know and I'll set up a meeting for us.
What I'm Doing About It
To be proactive, I have moved a substantial portion of your advisory accounts out of the markets and into cash this year. I usually keep 1%-3% of your funds in cash and I currently have most of you in 15%-18% cash or more. I will re-deploy these funds when it seems like there is a better entry point.
There is a silver lining in all of this because as the markets ebb and flow, new opportunities arise. If my forecast is correct, there will be an opportunity to reposition many of you into some new strategies in the fall this year. Give me a call if you would like to discuss my thoughts on that at any time.
Now you may be thinking to yourself "Michael, if things are SOOO bad, why are we still even invested in stocks and bonds?" The answer to that is because I can be wrong, and we may have already seen the bottom of this correction/bear market. But to be more exact, no one knows what the future holds for the investable markets. Anyone that tries to convince you otherwise, especially people on CNBC and in mainstream media, are just guessing like everybody else.
What You Can Do About It
The best things you can do right now are to 1) follow the guidance of your financial plan. If that means to save and invest a certain amount this year, do your best. If that means to only withdraw a certain amount of money this year, do your best. 2) Let me know if things have changed in your life. I'll only know if I need to make big adjustments to your financial plan if you tell me.
THANK YOU
I'll wrap up by just reiterating that I am reviewing the market data daily and will always do my best to position your assets in the most suitable way. I do not take my position in your life lightly. Thank you for your confidence in my guidance.
And thank you for reading my thoughts and I look forward to our next meeting! Please let me know when you would like that to be.